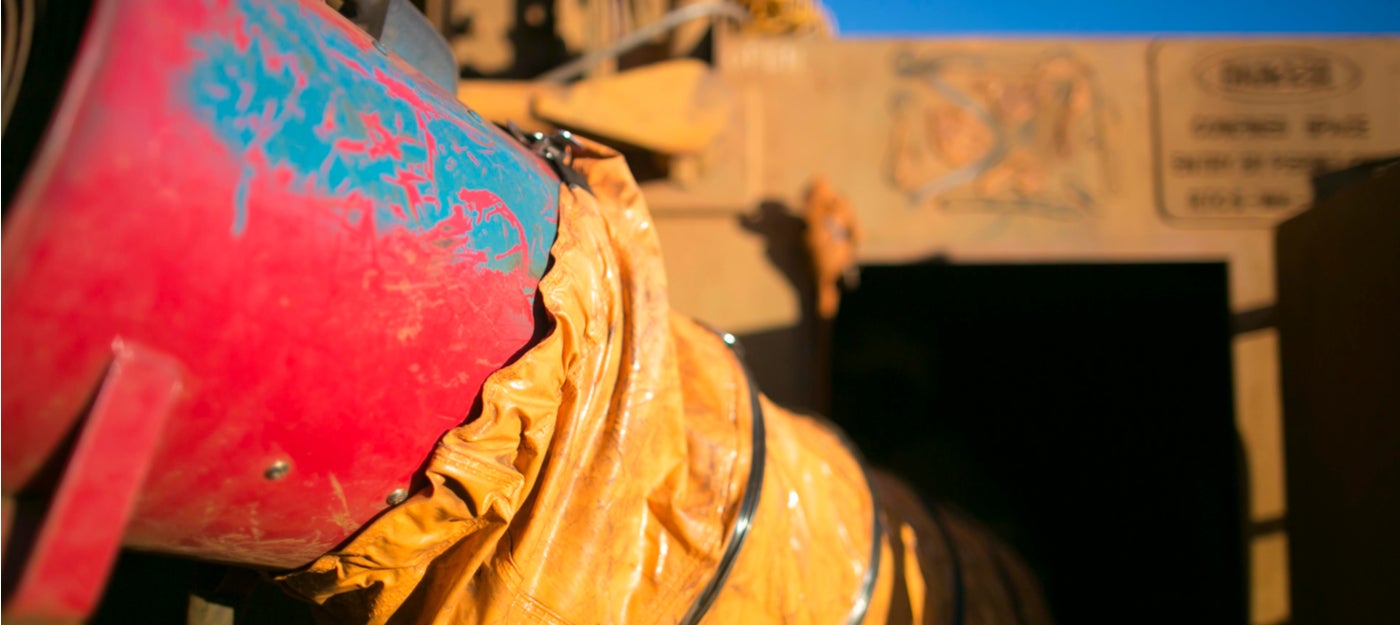 Why Are Air Filtration and Dust Collection Systems Needed?
Dust emissions pose a threat to workers, as well as the efficient functioning of equipment and processes, so effective breathing air systems for confided spaces are a must for any mining operation.
Air filtration systems capture dust particles, significantly increasing the quality of air. Additionally, collecting dust reduces the amount of mining throughput that may be lost during operations. Up to 1% is lost during cement installations, meaning seven tonnes would be lost every hour at a 700TPH quarry.
How to Choose the Right Breathing Air System for Your Operations
There are a number of areas throughout a mining system where dust is generated, including crushers, conveyor belt transfer points, truck dumps, bin filling stations and transport loading.
Air filtration is needed in these areas to capture lost throughput, but it is also essential when these areas are in confined spaces to protect mining workers well-being.
When choosing where to locate filtration systems/dust collectors, operators can choose between close to the primary source (any of the above locations where materials are dropped to generate dust) or a central location, to which dust will be diverted for filtration.
Operators must take into account that dust particles generated during mining operations can be extremely abrasive and cause damage to filters if using a central filtration system.
When choosing their dust collecting system, air patterns and velocity, as well as dust distribution, must be taken into consideration.
Collected dust must be removed at regular intervals to prevent blockages, secondary dust emissions and damage to equipment.
Additionally, central systems will rely on hoppers and ducting to divert air to the system from the dust generating source.
Source locations pose other potential issues. Water and oil may be present in dust if the filter is close to operating equipment. Consequentially, to avoid filter abrasion, breathing air filters should be placed as far from the equipment as possible to avoid unnecessarily high dust loading.
Donaldson Dust Collectors
Donaldson manufactures a number of breathing air and dust collection systems for confined spaces.
Donaldson Torit advanced-technology cartridge dust collectors and filters are optimized for industrial dusts. They are primarily used in the pharmaceutical, chemical, bulk powder, food and metal sectors.
The Downflo Evolution (DFE) dust collector is an industry-leading piece of equipment, which will significantly reduce the size and quantity of filtration machinery that is required by up to 40%.
The company's Torit PowerCore dust collection technology uses proprietary Ultra-Web nano-fiber technology. This requires a much smaller and more efficient filter, taking up less space on location. Despite its small size, this filter can handle high air flow and abrasive dust particles.
Donaldson offers a comprehensive range of efficient and robust baghouse collectors, including the Dalamatic, Unimaster and Syvac.
The automatic Dalamatic is a reverse-jet fabric filter dust collector. It can be used for continuous process applications that involve heavy-duty product recovery, which produce large concentrations of dust.
The compact Modular Baghouse dust collector is a dependable system supplying continuous-duty, pulse-jet operation.
Donaldson works with a global network to provide industry-leading filtration solutions to its customers.
Carroll Technologies distributes these safety-assured breathing air filters and dust collectors to the mining industry as part of its manufacturer network of more than 70 companies across the globe.