Buggy Whip has been a family-owned company since its inception. Company president Russell Porter explains that his grandfather began working on the concept in 1967, with a focus on off-road and construction industries, to meet the need for enhanced visibility and safety.
More than five decades later, Buggy Whip safety antennas have become the most recognized and requested brand in the world.
---
Buggy Whip Product Range
The standard fiberglass Buggy Whip remains popular, although industrial applications increasingly require additional visibility, particularly when working in turbulent weather or at night. This has led to a growing trend towards LED safety whips.
Buggy Whip LED safety whips are available in a range of lengths and colors, as well as the option of an LED top light depending on customer requirements. Different colors can be used as markers or to distinguish between vehicles or machinery.
In the mining industry, the most popular option is the dual-colour LED safety whips with LED top light, which provides additional visibility and lights up the working area.
LED safety whip product specifications
Manufactured from 100% 316 Stainless Steel
Molybdenum is added to drastically enhance corrosion resistance, which is especially beneficial in more saline or chloride-exposed environments
Marine-grade stainless is used for greater resistance to pitting corrosion
The superior design is developed over more than five decades
---
More about Buggy Whip
Buggy Whip safety antennas are suitable for a wide range of applications across a broad spectrum of industries. The standard use of the Buggy Whips is to easily identify vehicles and equipment in industrial environments.
The original whip has a high-visibility flag attached to a pole, which is clamped to the vehicle to make identification easier. Today, updated versions of this product are available with an optional top light, making the vehicles more visible. For maximised visibility, the whips can combine an LED lighted pole in addition to the top light, making them powerful enough to illuminate multiple working areas.
---
Why Buggy Whip?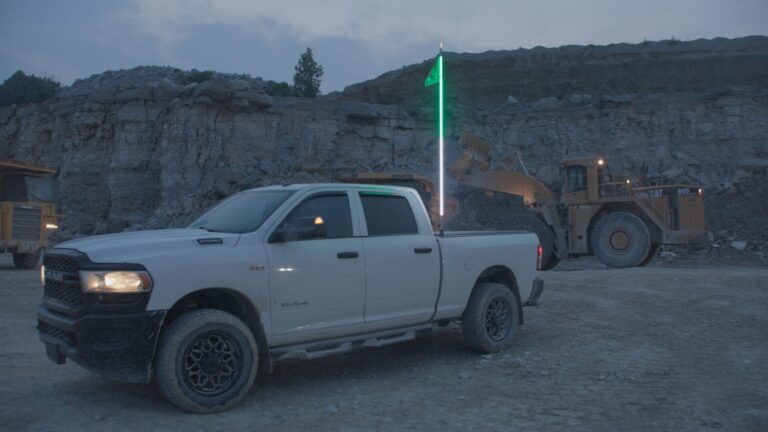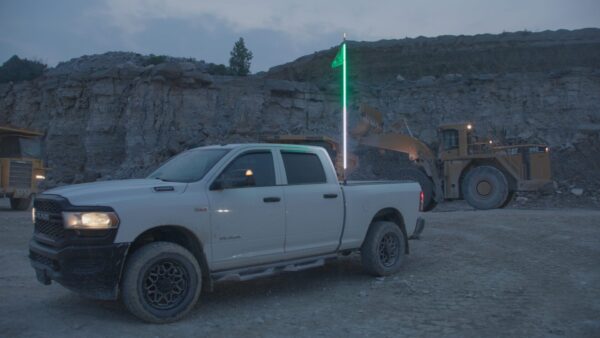 Buggy Whip's LED safety antennas guarantee unsurpassed performance, durability, and reliability. These American-made safety whips are designed to withstand the most adverse conditions and environments, consistently outperforming cheaper imitations on the market that ultimately end up needing to be replaced.
From mining to construction, Buggy Whip safety antennas are proven to excel in harsh weather and are able to cope with heavy knocks and bends.
---
Certifications
Defense Federal Acquisition Regulation Supplement (DFARS) compliant steel. Meets certifications for DFARS – AMA – 5648.
---
Where to buy Buggy Whip products
Carroll Technologies supplies Buggy Whip products that are specifically tailored to your visibility requirements. Building on more than 40 years of industry experience, Carroll can assess your safety needs to recommend the most suitable safety solution.
Post-purchase, Carroll Technologies offers a complete installation, servicing, and repair service with 24/7 technical support.