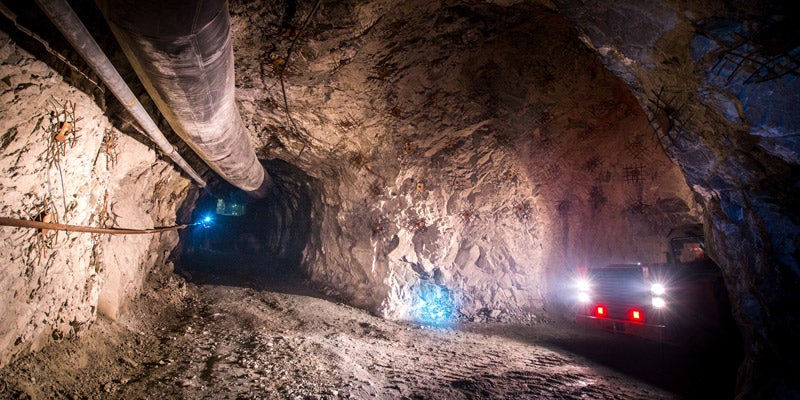 Miners need to work on the principle of safety above all else, especially when operating large pieces of apparatus and heavy vehicles. Sophisticated proximity detection devices for mines are an essential investment to avoid collisions in the hazardous environment, between both equipment and personnel.
Carroll Technologies Group offers numerous MSHA-approved solutions for miner safety and tracking. Over 800 mines across North America place their trust in Carroll Technologies Group every day for their mining safety needs. Carroll customers are able to reach out to the industry-leading 24/7 MinerCare team for assistance, and with 13 maintenance and repair centers located across nine states miners can be confident that all necessary technical support is just a phone call away.
Proximity detection devices are designed to enhance workplace safety. They prevent injury and even fatality by maintaining worker awareness of the vicinity of heavy machinery and hazardous materials.
From surface-level mining procedures to confined tunneling operations, and even in potentially explosive environments, proximity detection devices enable mine operators to provide a safer and more productive workplace.
Ensure safety for site, equipment and personnel with a robust range of proximity detection devices for mines
One tracking system Carroll offers is the PBE's PAS-C Proximity Alert System, which utilizes electromagnetic sensors and GPS tracking to detect vehicles, obstacles, and personnel.
The sensors, worn by workers and placed on machinery and vehicles, feed information about their location back to the device's control center and allow operators to track the position of everything in the mine. The user can also configure a geo-fence zone around each vehicle or plant on the PAS-C system, which will trigger the device to set off an alarm should the geo-fence be breached, to warn personnel that their safety is at risk. This allows collisions to be predicted and avoided.
Carroll's alarms are also divided into yellow and red warnings, based on the severity of the potential collision, allowing mine workers to respond accordingly to the potential danger in their situation.
Also available is the dash-mounted PAS-Z Proximity Alert System, which warns drivers when they approach personnel, obstacles, and other vehicles.
Providing audio and visual warnings of potential collision risks alongside real-time video surveillance means equipment operators can feel secure in their movements even when their vision may be compromised. The PAS-Z also utilizes geo-fencing technology, just like the PAS-C. This means that miners are protected from pre-defined physical hazards such as bottlenecks and dangerous travel ways, and can be easily established using latitude and longitude coordinates.
Further reading:
How does a collision avoidance system work in Mining Operations?
Collision Prevention Systems in Industrial Applications