Despite safety improvements in recent years, mines can still be dangerous places to work.
GET IN TOUCH
Contact us now for expert advice, an immediate quote and same-day shipping
---
---
---
GET IN TOUCH
Contact us now for expert advice, an immediate quote and same-day shipping
---
Contact us
---
The US Mine Safety and Health Administration (MSHA) reported 27 mining industry deaths across the country in 2018.
This was the second lowest annual figure ever recorded, but there is still more mining operators can do by employing a comprehensive range of mining safety appliances and systems.
The leading cause of fatalities in 2018 was powered haulage, which accounted for 48% of the annual total. As a result, the MSHA has launched a campaign to educate miners and mine operators on the hazards associated with this equipment.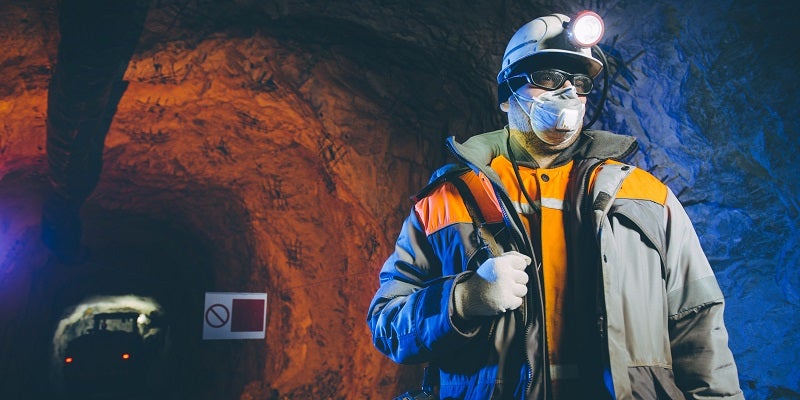 Mine safety systems such as proximity alert apparatuses are vital to avoid haulage accidents
Alongside investing in sophisticated personnel awareness it's important operators kit out their mining sites with proximity alert systems.
Proximity alert devices can prevent haulage-related injuries and fatalities by minimizing the risk of collision.
Typically an alarm is triggered when two tagged elements pass too close by each other – eg, a person and a moving vehicle – warning workers so that they may remedy the situation as appropriate.
Carroll Technologies Group supplies PBE's PAS-C Proximity Alert System, which utilizes electromagnetic sensors and GPS tracking to detect vehicles, obstacles, and personnel.
This allows collisions to be predicted and avoided, and help is always on hand from Carroll's 24/7 MinerCare support center. Just a phone call away, MinerCare are committed to providing Carroll Technologies customers with the expert product support they need to ensure their facility runs safely and smoothly.
Mining safety appliances are particularly important when it comes to a breathable air supply
Worker safety can also be put at risk as a result of a compromised oxygen supply. The atmosphere in a mine must be regularly monitored for the presence of flammable methane gases and carbon monoxide.
Personnel can be alerted to any airborne contaminants via a multi-gas detector. These appliances can be fixed in high-risk areas to provide constant monitoring or portable to permit a miner to test the atmosphere manually, often before entering a confined space.
One such device available from Carroll Technologies Group is the MSA Altair 4X. This device is triggered by both methane and carbon monoxide, and lets workers know that the air around them is no longer safe to breathe prompting them to don their self-contained self-rescuers (SCSRs).
An SCSR is an easily portable device which a miner may carry on their person as a safety precaution – MSHA actually mandates that all workers in underground mines must have an SCSR with them at all times.
Carroll Technologies Group offers devices such as the Mine Safety Appliances (MSA) W65 Self-Rescuer Respirator and Ocenco M-20, both belt-worn devices which miners can quickly strap on in the event of an emergency to protect their lungs from dangerous gases such as carbon monoxide as they make their way to safety.
For more long-term search and rescue operations, Carroll customers can also access the Ocenco EBA 6.5. This is a larger, full-body piece of equipment providing a supply of oxygen for a much longer period of time. These can be stored in bulk in refuse centers throughout a mine. Workers who may be stuck underground for some time can then await rescue using the EBA 6.5 to keep themselves safe.
GET IN TOUCH
Contact us now for expert advice, an immediate quote and same-day shipping
---
Contact us
Our guarantees
Same-day dispatch

24/7 support

Authorized repair facilities

MSHA approved

Endorsed by manufacturers