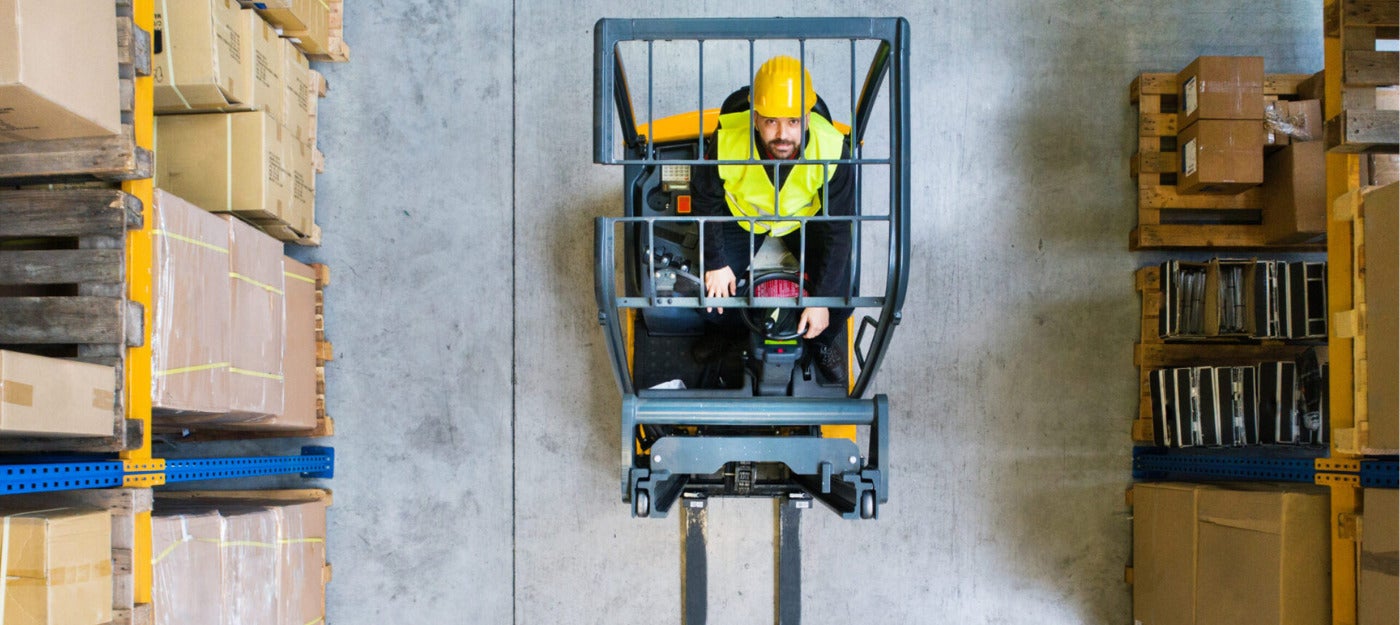 Forklift collision avoidance systems are an essential part of enhancing workplace safety by alerting forklift drivers and other workers to the presence of vehicles, personnel and obstacles.
Utilising electromagnetics, RFID, GPS or bi-directional radar (or in the case of PBE's system, all four), facilities can configure these tracking methods to recognise different groups, such as vehicle types, personnel, or obstacles. Proximity detection systems are not a "one size fits all" solution, so Carroll Technologies works with its customers to customize a warning system that is ideally suited for the application, from mines and tunnels to forklift facilities of all sizes.
Forklift collision avoidance systems
Carroll Technologies was approached by Ford Motor Company for help with a collision avoidance and proximity detection system to improve safety within their warehouses. Many of their facilities have lot of forklifts that operate in close proximity to one another, posing risk not only to the equipment but also to employees who are working around the vehicles.
According to Carroll Technologies president Allen Haywood: "Facilities that just have one forklift want to make sure that they don't collide with certain low hanging obstacles and avoid danger areas, it's never just about collision avoidance with other forklifts, but also avoidance of personnel.
"For Ford Motor Company with needed customizations such as more tags, so they'll be notified if they get close to people, objects, other forklift, pickup trucks, or heavier pieces of equipment. This is the same technology that they use for collision avoidance for haul trucks, pickup trucks and loaders for big operations that can be used inside buildings for a handling facility, whether it's one forklift or 50.
"Systems can be customized for a lot of different types of operations and programmed to set the parameters that they need. We can also incorporate remote opening gates and doors, as well as recordings of travel so that they can look back through history via mobile or desktop software. It can record everything that has been travelling, what speeds have been travelling at, and any near misses."
Read more
Collision avoidance systems for cranes
Collision Prevention Systems in Industrial Applications
Commercial vehicle collision avoidance systems
How does a collision avoidance system work in mining operations?
Proximity Warning Systems & Proximity Detection Devices for Mines