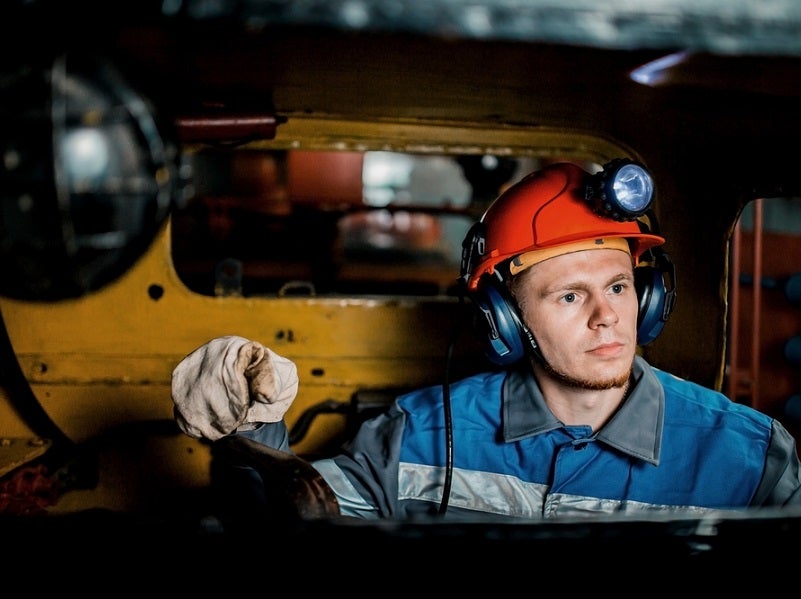 In dark and dingy mining and tunneling operations miner cap lights are essential for providing workers with the best possible lighting and safety in the harsh underground environment.
Strapped on to the top of a helmet, these portable light sources allow miners to experience hands-free illumination of their surroundings and use a simple turn of their head to light up even the darkest corners of the mine.
Miner cap lights eliminate the need to carry a cumbersome torch and reduce the need for expensive fixed lighting solutions. Cap lights also provide the added bonus of ensuring the wearer's head is protected from any low-hanging tunnel ceilings or falling debris, as they will not be able to utilize the cap light without their helmet being properly secured.
A miner's cap light is an essential piece of their everyday arsenal which will be supplied by all responsible mine operators. Miner cap lights can be purchased through Carroll Technologies Group, a leading supplier of mine safety solutions operating across North America.
Carroll Technologies Group have provided supplies to over 800 operations across the continent. Carroll's customers can rely on the company to provide them with MSHA-approved products, with a 90 day warranty as standard.
They can also rely on Carroll Technologies Group's MinerCare 24/7 team, who are always just a phone call away for any technical support needs they may have. Carroll Technologies Group is also an authorized service center for complete repair and service after the sale of a product.
Which miner cap lights are available through Carroll Technologies Group?
Carroll offers two miner cap lights from Northern Lights Technologies, both of which are cordless, all-in-one pieces of equipment.
The Polaris NLA0M1 comes with a fixed clip, while the Polaris NLA0M3 supports an adjustable clip.
The cap lights use a high-capacity lithium ion battery with a 12-40 hour operational time to power an LED light. When the battery runs out, it can be easily recharged in just ten hours.
This promotes comfort and ease of use as the wearer can recharge their cap light at the end of a shift instead of carrying around an external battery pack.
The lights of the NLA0M1 and NLA0M3 are housed in plastic casings built to resist dust, water and debris. They offer a minimum illuminance of 5,000 LUX, with typical brightness clocking in at 6,500 LUX – brighter than many existing cap lamps available on the market.
The lights also offer the option to enable a flashing beacon mode. In the event of an emergency, the wearer can trigger this setting and alert their colleagues to any potential danger they may face.