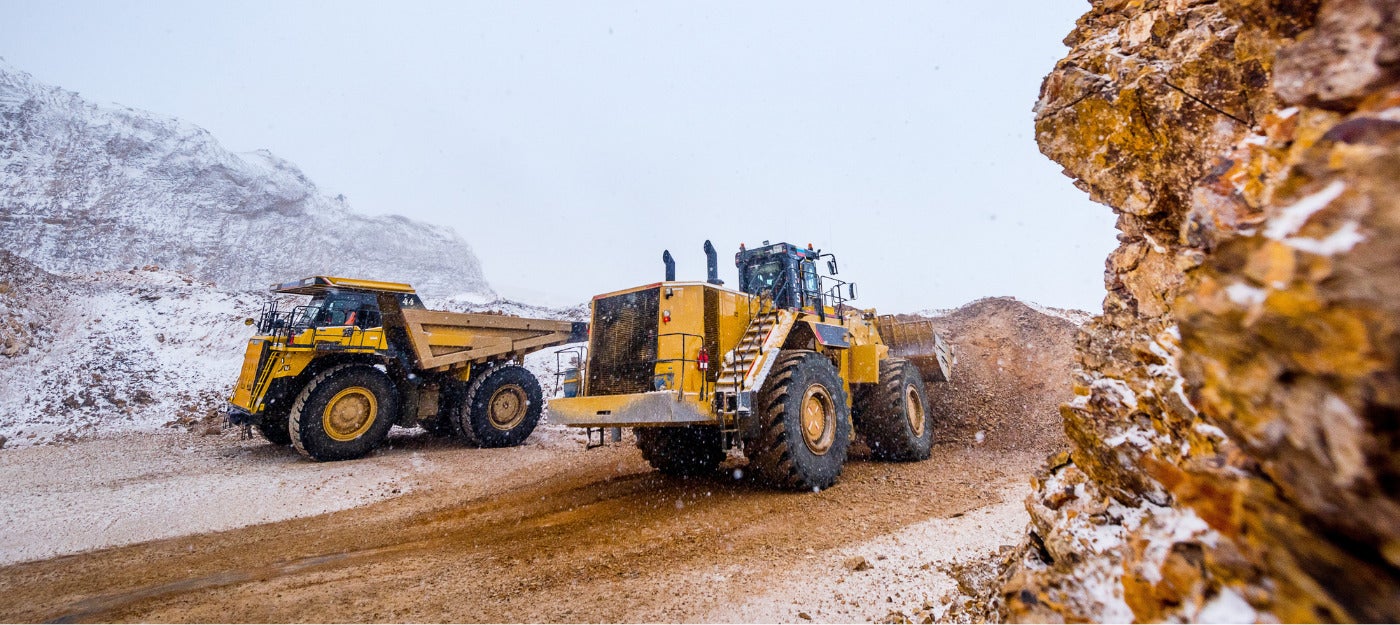 Based on more than 40 years of experience supporting more than 800 mines in North America, Carroll Technologies has searched the market to find only the best and most reliable safety equipment.
Protective clothing for gold mining
 Workers in gold mines should wear appropriate personal protective equipment (PPE), such as helmets, gloves, steel-toed boots, and reflective clothing. These items protect against falling debris, chemical exposure, and potential collisions with heavy equipment. Carroll Technologies supplies products made by Protective Industrial Products (PIP), which offers an extensive range of eye, foot, hand and head protection.  
 When it comes to hard hats, Carroll Technologies has sought out the best that the mining industry has to offer, including the following from leading manufacturers: 
MPS Centurion Vision hard hat

MPS Centurion Spectrum hard hat

MSA hard hat

NLT hard hat

475369-B V-Guard Hard Hat

475336 Comfo Cap Hard Hat
Respiratory protection in gold mines
Gold mines often generate dust, fumes, and gases that can pose serious health risks to miners. Respiratory protection equipment, such as dust masks, respirators, and self-contained breathing apparatus, are vital to prevent inhalation of harmful particles and gases. Properly fitted masks and respirators filter out hazardous substances, maintaining miners' respiratory health. 
When it comes to self-contained breathing apparatus from gold mining, Carroll Technologies supplies the industry-leading W65 Self-Rescuer Respirator from MSA, which protects against carbon monoxide poisoning. Encased inside a rugged, stainless-steel case, the lightweight W65 features a positive hermetic seal and offers an in-service life of ten years. 
The M-20 by Ocenco is the world's smallest self-contained self-rescuer (SCSR), which uses compressed oxygen to provide respiratory protection for up to 32 minutes. Ocenco's EBA 6.5 is designed for bulk storage in the refuge chamber of a mine. It uses compressed oxygen rather than an oxidisation process, making it more comfortable to wear with a longer window of active use. Unlike other devices, it can be refurbished and upgraded. 
Carroll Technologies also provides a range of handheld gas detection devices, including the Altair 4X and Altair 5X from MSA, which can measure up to four to five gases simultaneously. 
Ventilation systems for gold mines
Proper ventilation is crucial to maintaining a safe working environment in gold mines. Ventilation systems circulate fresh air, diluting hazardous gases and preventing the buildup of dust and fumes. Fans, ducts, and airflow regulators are essential components of these systems. 
Adequate ventilation systems are crucial to maintaining a safe atmosphere and preventing respiratory issues among workers. Properly designed ventilation systems help control dust and maintain air quality, ensuring that miners breathe clean air while on-site. Carroll Technologies supplies a range of high-quality products such as ventilation tubing from Bluefield Manufacturing, which manufactures a comprehensive portfolio of brattice ventilation curtains and associated equipment for mines and tunnels.  
Fall protection equipment
Given the elevation differences in mining sites, fall protection is essential. Safety harnesses, lanyards, and lifelines are crucial for workers operating at heights. These tools prevent falls and minimize injuries, enabling workers to perform their tasks confidently and safely. 
Fall protection equipment available through Carroll Technologies includes: 
MSA retractable lanyards

MSA vest-style harnesses

MSA full-body harnesses

MSA lanyard restraints

MSA trauma prevention

MSA lanyards with hooks

Honeywell Miller AirCore harnesses

Honeywell personal fall limiter
Lighting equipment
Sufficient lighting should be provided in work areas to ensure visibility and prevent accidents. Carroll Technologies supplies both fixed and portable lighting solutions from the most reliable manufacturers on the market. 
Northern Light Technologies' (NLT) Polaris lamp is the most-used cordless cap lamp in mines across the globe. Carroll Technologies not only supplies these cap lights, but also acts as a service centre for NLT products and stocks repair parts. Other portable lighting solutions include the Illumagear Halo, which provides 360° visibility for a quarter of a mile and is compatible with any standard hard hat. This cordless cap light provides powerful floodlighting and spotlights while enabling freedom of movement. 
X-Glo's innovative LED Strip Lighting offers permanent and temporary lighting for miners. While conventional lighting requires separate power and a wired connection for each lamp, x-Glo's product plugs into an existing power source. 
Communications equipment
In the event of an accident or emergency, rapid communication is vital. Two-way radios, signal flares, and emergency phones help miners stay connected with each other and communicate with supervisors on the surface. This equipment ensures timely response to any unforeseen situation, enhancing overall safety. Carroll Technologies can assess mining sites to ascertain what equipment is required to maintain effective communications, providing fully customized radio communication networks. 
Icom has been making rugged, two-way radio products for more than 50 years and can meet any communications needs, from underground gold mining to large buildings. 
Carroll Technologies also supplies an extensive range of mining phones and leaky feeder systems through Pyott-Boone Electronics (PBE). PBE's Leaky Feeder System can be customised for specific site requirements to ensure optimal radio coverage and data communications, and its two-way radios offer complete communications coverage at any gold mining site.