Technology plays an important role in the safety of mining employees. Carroll Technologies Group supply and repair a broad range of essential safety equipment, including the latest in handheld gas detectors.
GET IN TOUCH
Contact us now for expert advice, an immediate quote and same-day shipping
---
---
---
GET IN TOUCH
Contact us now for expert advice, an immediate quote and same-day shipping
---
Contact us
---
It's no secret that mine work can be dangerous work, and that's why safety should be at the heart of every mining operation.
Whilst each mine may take a different approach – initiatives, ongoing training, or special programmes, for example, the wellbeing culture of a mine can be vastly improved by investment in the latest portable gas detection technology.
Companies that take advantage of developments in safety equipment send a clear message to their staff: We are committed to keeping you safe.
Monitoring the underground atmosphere is one such commitment. Without warning, harmful vapours can be inadvertently released within a mine.
Methane, for example, becomes highly flammable and even explosive at atmospheric levels as low as 5%-15%, while carbon monoxide levels as low as 0.1% can cause fatality within a few minutes.
In as little as 30 seconds of oxygen deprivation, a miner can lose consciousness, making the investment in quality handheld carbon monoxide detectors absolutely crucial.
Mining Handheld Gas Detectors
To help protect staff against a potential gas leak or drop in oxygen levels, companies can invest in mining handheld and portable gas detectors.
According to leading North American mining industry supplier Carroll Technologies:
"It is vital for mine workers to be able to detect changes in their atmosphere immediately.

"Portable gas detectors allow miners to test the atmosphere of confined spaces prior to entry, trace leaks, and provide early warnings of the presence of dangerous gases."
One device supplied by Carroll Technologies is the Mine Safety Appliances (MSA) Altair 4X Gas Detector, a fully portable device representing the very highest calibre in mining handheld gas detectors.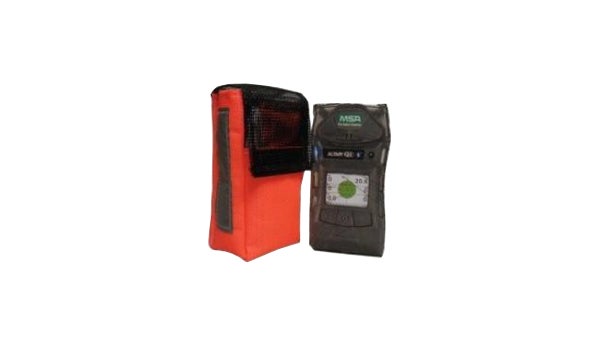 The Altair can be carried by miners as their own personal gas detector, alerting the user to the presence of combustibles, toxins and anaerobic environments within 15 seconds of detection.
Real-Time Safety Monitoring
With patented MotionAlert technology as standard, the portable device activates an alert when no movement is detected from an active user for 30 seconds or longer, should they be injured or unconscious.
Users are also able to manually activate the InstantAlert alarm, which utilises the device's warning system to alert others of hazards in the vicinity.
The software can be easily connected to a PC for simple data management, and is dust and water resistant.
Its 30-hour runtime allows for continuous operation over three shifts, and its chunky, ergonomic design means it can be easily operated even if the user is wearing gloves.
Plus, when paired with the MSA ALTAIR Connect app via a Bluetooth wireless connection, the Altair can also provide real-time incident awareness to team members, supervisors, and safety managers.
Event notifications can even be sent via text message with the Altair Connect app.
Handheld Gas Detector Solutions at Carroll Technologies
Carroll Technologies, which has been a leader in the North American mining industry for more than 30 years, is a factory-authorized warranty mining repair center.
They provide after-sale repair services for handheld gas detectors and a broad range of other essential mining safety equipment to over 800 mines.
Customers can also reach out to the MinerCare 24/7 team, where highly skilled staff are on hand to provide technical support and same day delivery for products and parts required from a network of 13 distribution centres across North America.
GET IN TOUCH
Contact us now for expert advice, an immediate quote and same-day shipping
---
Contact us
Our guarantees
Same-day dispatch

24/7 support

Authorized repair facilities

MSHA approved

Endorsed by manufacturers